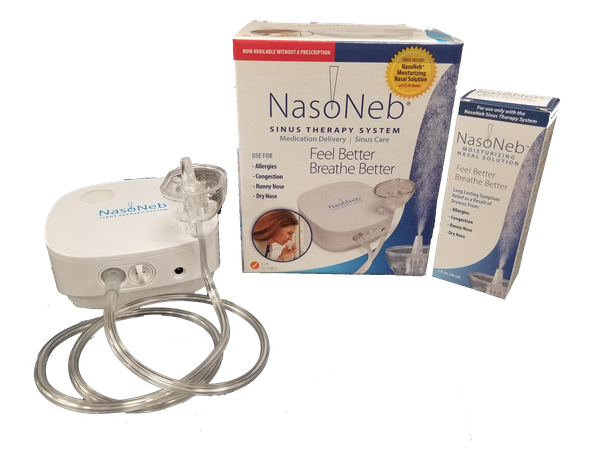 Compounded Medication For Respiratory Conditions
Thousands of people from every age and background, experience some form of nasal and paranasal condition during their lifetimes.
Town Total Compounding Center offers the NasoNeb Nasal Medication Delivery System that delivers a deep, penetrating aerosol to the nasal and paranasal sinus cavities that is comfortable to use and offers fast delivery times, with safety advantages over irrigation and small particle nebulizers.
Benefits Of NasoNeb Nasal Nebulizer For Respiratory Medications
Patients who may benefit from pharmaceutical therapy delivered by the NasoNeb Nasal Nebulizer include but are not limited to the following:
Post-operative and non-surgical patients with crusting and infection
Patients with recurrent nasal polyps
Non-surgical patients who have failed or do not tolerate other therapy
Patients suffering from recalcitrant allergic rhinitis
Patients suffering from other rhinologic conditions
Town Total Compounding Center uses a state-of-the-art facility to compound a medicated therapy for the NasoNeb Nebulizer. As a PCAB Accredited compounding-only pharmacy in New York, the Town Total Compounding Center is a NasoNeb medication specialist and customizes each compound to fit your needs, according to your prescibers prescription.