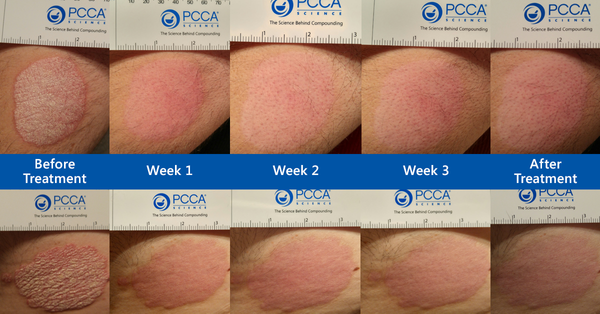 Compounding for Effective Scar Treatment
The Town Total Compounding Center offers an innovative compounded silicone gel designed to minimize a large variety of scars. PracaSil™-Plus is a unique topical anhydrous silicone base that can be used alone or with various actives for potential use in formulations.
The only compounding base designed for scars and other skin conditions, PracaSil™-Plus is an ideal choice for use on all types of scar tissue, or any skin conditions that would benefit from barrier protection. This is particularly helpful for people with scars from burns, surgery, acne, keloids and stretch marks.
Scarring occurs when the skin is damaged and special cells called fibroblasts produce collagen to repair the damage. Collagen is the protein "glue" that holds tissue together Collagen is a tough, fiber-like protein that makes up the most part of scar tissue.
We have compounded scar therapies that we can formulate to help treat new or recent scars from surgery or injuries, as well as, for older scars.
We work closely with prescribers to compound medication therapies that can be used to treat the following types of scars:
Old Scars
New Scars
Surgical Scars
Stretch Marks
Acne Scars
Any Skin Condition Needing Barrier Protection
For more information, speak to one of our Town Total Compounding Center pharmacists about how your doctor may prescribe this exciting new product for your individual needs.